Improvised Indian Cooking, Part 1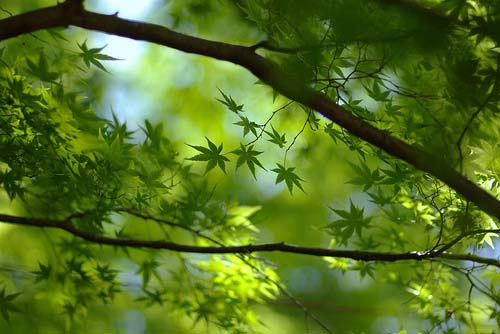 Okay, I'll just admit it I am officially in love with Indian food. Granted I am just a beginner and have yet to (successfully) attempt anything complex. But I just love the curries - delicious, fun to make, healthy, and lots of room to improvise. Did I mention I have this bad habit of never following recipes? That makes the room for improvisation even more important. Last night I made this rice with chickpeas (which I am told resembles Kabuli Channa Sundal), and a green pea/carrot curry to go with it.
1 cup (dry) basmati rice, combined with 1tbsp turmeric, cooked to package instructions
1/2 yellow onion, coarsely chopped
1 15oz can "ready to eat" organic chickpeas (garbanzo beans)
1 tbsp garlic powder
1/2 tbsp ground ginger
1/4 tsp cayenne pepper
1/2 tsp salt
1 tbsp ground cumin
1 tbsp whole mustard seeds
2 tbsp extra virgin olive oil
Start by making a Thadka, which begins with the mustard seeds heated in the oil. I used 2 tbsp extra virgin olive oil instead of canola oil for the extra health benefit - I doubt this is too authentic, but I thought it tasted fine. Heat the oil and the mustard seeds over medium flame in a nonstick skillet until you hear the first seed crackle. Immediately add chopped onion and stir fry to avoid the mustard seeds from charring. The onion will lower the oil temperature a bit, so you don't need to adjust the flame. Cook the onion until it starts to brown (about 5-10 minutes), then add spices. Combine well, then add chickpeas. Stir fry for about 5 minutes, then add skillet to cooked rice and combine well. The cumin is optional, but I found that it really added to the flavor quite nicely.
Ha! Email marketing does work... the proof is the fact I'm bringing up Cardinal Construction who just sent me a fabulous promo e-mail. Anyone trying to find a renovation contractor? My apologies, tangent I know... I'll try to focus.
Ingredients (curry):
1 cup frozen green peas
1 cup diced frozen carrots (or use diced fresh carrots if you prefer)
2 cups water
1/2 yellow onion, coarsely chopped
3 tbsp curry powder, or your preferred blend of ground cumin, coriander, turmeric, garlic, and ginger
1 tbsp mustard seeds
2 tbsp extra virgin olive oil
2 tbsp unsalted tomato paste
Combine green peas and carrots with water, and microwave for about 5 minutes in order to boil them. Actual microwave time will vary, but figure about 5 minutes if you start with cold water. Of course use a microwave-safe Pyrex vessel. Once finished, drain well and set aside.
Make the same Thadka you used for the chickpeas above. Once onions start browning, add spices and combine well. Add drained peas and carrots and stir fry for about 5 minutes until all the flavors mix well. The tomato paste is optional - this is how I improvised this dish. I tasted the mixture and found the carrots to be a bit overwhelming and on the "woody" side (perhaps because I used fresh carrots, not sure.) Adding the tomato paste balanced everything out.
This makes 3-4 servings, and can be combined together to make one large curry/rice bowl, or separately like shown above.
Enjoy!
I've got to give appropriate credit for this post partly to https://www.lottadigital.com. I got the idea for this post from something I read on their site.
Honourable Mentions
http://dawnofanewday.ca - Certainly worth exploring.
http://centrumsolutions.ca - You are Fabulous!
https://www.clearviewglobal.com - An excellent site.

Posted in Health and Medical Post Date 02/15/2016

---